Testimonials
a HUGE thankyou again tash .. mom loved it ... and we all loved the cake even more when it was cut .... lemon sponge MMMMMMMMMMM x x x
Jenny Bordicott, Halesowen...Re:
Garden Planter Cake
I LOVED MY CAKE TASH THANKYOU SO MUCH WAS SOOOO TASTEY and i love the pink stuff on the top of the cupcakes, the blue bit on the toadstool I had all to myself because of the amount of icing, I loved it sooooooo much, kez
Kerry Cook, Halesowen...Re:
Bollywood Cake
THE best cake and present in the world!! I still have the flowers and they are in perfect condition, they honestly look real.
Della Leinden, Halesowen... Re:
Tiger Lily Cake
Thank you for the cake you made for my daughter (Jaydes) 18th birthday last week. Everyone thought it was amazing and it tasted sooooo nice.
Della Leinden, Halesowen...Re
Gothic Castle Cake
Everybody commented on this cake it really was the "icing on the cake" and it tasted beautiful thanks again Tash x
Nicky Ricketts, Halesowen... Re:
Horse Lovers Cake
I LOVED THIS CAKE TASH! tasted soooooo good, i didnt wanna cut into it.
Kerry Cook, Halesowen...Re:
60's female cake
Tasha I love the cake you made for the twins, you're sooooo talented! Thank you! I don't want to cut it!
Nicola Parker... Smethwick... Re:
Teddies and Balloons Cake
Just wanted to say thanks for my dads birthday cake, he loved it. xx
Sally Thomas, Quinton...Re:
Cricket lovers cake
Thanks Tasha! he had a great day and he absolutely LOVED his cake!! everyone was well impressed - i may well have a few new customers for you! tell you what, the cake itself tasted gorgeous. anyone out there thinking of splashing out on a special cake - do it!!!! xxxxxxx
Kate Corbett, Quinton..
.Re Electronic Cake
21/06/2009 17:40:15 Mihaela -
Ben 10 Cake
Thank you so much Natasha, Justin was so happy with his Ben 10 cake and eveyrbody at the party commented how TASTY the cake was..mmmm, so yummy...the best cake I ever taste myself...congratulations for being such a talented woman, can't wait for the next occasion to order another bunch of super delicious cakes...Thank you so much....
21/05/2009 18:45:59 Ginny Clements
-
Cinderella Cake
Thanks for the great cake you made for my daughter Leah. It looked and tasted great - she loved it and so did her friends.
27/03/2009 13:17:15 Ceri Britton
-
Mr Tumble Cake!
Our Mr Tumble cake was perfect! And tasted ace too. Thank you, will defo be calling on your for the next family b'day! x x x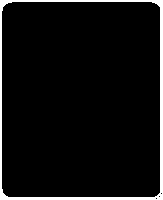 Parkes
Cakes
By Natasha
05/01/2010 Diane and Kevin Parkes -
Cascading Rose Wedding Cake
Hi Natasha,
I would just like to say the cake was beautiful. I've had so many comments about it too. I received a thank you card this morning off one of our wedding guests whom ended it
with "The Wedding Cake was the best I have ever tasted!! Ask your Dad what time I had the second slice!!!"
We have got loads of cake left its absolutely gorgeous, I shall be taking it round with us when we do some visiting etc.
21/12/2009 Leonie & Stuart Davies -
Snowflake Wedding Cake
Hi Natasha!
Just to say a huge thank you for our gorgeous cake you did for our wedding on the11th December. We got so many compliments, when we had our meal (in the room where you set it up) they dimmed all the lights and our cake sparkled away and looked fabulous!
Thank you again,
P.S. - It was great to eat as well! Yum yum!
27/09/2010 Pretty Basra
Pearls & roses Wedding Cake
Hi Natasha,
Thank you soooo much for the cake it was
perfect. Will be in touch soon.
27/09/10 Nicola Worth
Cadbury Purple Wedding Cake
Hi Natasha
Just wanted to say a quick thanks for making such a lovely cake for us - it looked & tasted amazing!
19/08/2010 Stuart & Charlotte -
Camper Van Wedding Cake
Hi Natasha
The cake really blew us away and was beyond our expectations, you did an amazing job giving we gave you such little notice! We didn't want to go down the usual traditional route with our wedding cake, it really captured our character with the figures you made of us and our love of camper vans. It tasted as good as it looked
and we had so many comments how great is was, when we posted some photos on a well
known networking site it almost upstaged us!
Thank you again we'll certainly recommend you and think of you for future events.