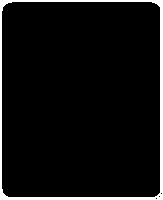 Parkes
Cakes
By Natasha
Terms and Conditions

By paying the 20% non-refundable booking fee, you agree to the following terms and conditions:
Each cake quote is valid for 28 days from date of issue.
50% of the total price is to be paid 6 weeks prior to your event.
Full payment is due 7days prior.
Payment can be made by Cash, Cheque, Bank Transfer or Paypal.
Cancellations within 12 weeks of the event date forfeit all previous payments.
Date changes must be submitted in writing, and the new date is subject to my availability.
For postponement of dates a 50% Payment of cake is due by original booking date.
Any changes to the original order are subject to viability and quote review.
Your initial consultation is free of charge. Additional consultations may incur a fee.
Final numbers for sponge cakes are due 10 days prior to your event. In the event that you do not notify me of your final numbers, the numbers provided on the original quote will be used to determine your cake size, and costing. Note this does not apply to fruit cakes.
Any errors, corrections or updates to your order must be submitted in writing. Your amended order will then be reissued for your records.

Set Up and Delivery

Set up and delivery within 5 miles of Halesowen is offered free of charge when:
Order is £30 or more, not including flowers or embellishments.
Free parking is available whilst delivering the cake up to 30 minutes.
Easy access to the venue is provided eg. close parking, lift access to higher levels.
Cake table is level, stable, clothed and ready for cake placement.
The room is a suitable temperature for your cake, cake table not in direct sunlight or close to a heat source, air conditioning where appropriate.
Cakes are able to be delivered at anytime between 10am and 8pm Monday to Sunday by prior arrangement.
You are welcome to collect your cake by arrangement.
Whilst all due care is taken when boxing your cake, cakes transported by you are done so at your own risk.



Looking After Your Cake

To ensure your cake is eaten at its best please observe the following guidelines:
All cakes should be eaten by the best before date.
Cakes should be stored in a cool area, off the floor, away from strong odours and in the box supplied.
When cutting cakes all non-edible items should be removed, we recommend that cakes are cut from the bottom, using the attached cutting chart will ensure maximum portions from your cake.
Once cake has been cut, cover all cut surfaces with cling film.
Should you wish to keep any decorations; models or sugar flowers etc. store in a dry area away from direct heat or moisture, do not store in an airtight container, if storing in a cardboard box, a sachet of silca gel will help to prevent moisture damage.

Cake Stand Hire

Cake stand hire is offered free of charge for all cupcake orders over 50. You may hire or purchase a custom made stand for all orders under 50 cupcakes.
There is a £50 security bond required for the use of a cake stand. The cake stand bond is refunded in the method it is received. (Cash Preferred)
The cake stand MUST be returned within 3 days of your event. Please call me to arrange a mutually suitable return time.
The cake stand is to be returned- as is. There is no need to wash the stand before you return it. In the event the stand is exceptionally dirty, it may be wiped with a damp soft cloth. At no time is the stand to be placed into a dishwasher, or have a scourer used on it.
Any damages to the stand will result in the bond being forfeited.
Late return of the stand (without consent) will result in the loss of bond.
Failure to return the stand will be regarded as theft.
Any damage must be reported immediately, so that all efforts can be made to have the stand repaired.
The cake stand is only to be used for the cakes supplied. At no time are heavy ornaments, hot lights (including tea lights) or larger cakes to be placed onto the stand.
Use of the Cake stand is restricted to the West Midlands. The stand may be transported to areas outside the West Midlands with prior arrangement.
Any decorations applied to the stand must be removed (including residue) before its return.



Cake Design

Your cakes design is outlined in your official confirmation of order. Please contact me ASAP with any corrections that may need to be made.
Where possible, a picture of your chosen design will be attached to your order for both of our reference.
If you choose to supply your own ribbons, or decorations, they must be suitable for your cake- e.g. enough ribbon, correct thickness, fabric suitability for the design etc…
Any figurines supplied for your cake, must be able to be easily attached to the top tier of your cake- preferably being able to stand alone, or with the aide of inbuilt supports.
All items supplied for your cake, must be clearly marked with your surnames and wedding date.
Any items which do not meet hygiene and safety requirement will be unable to be used.

*5 mile distance is determined by the distance from the GPO to the venue.